Get the Best Job of Your Life
Professional Resume Plus John K. Brubaker, Principal
Resumes, Cover Letters, Contacts & Methods – in the Most Unique Job Market in American History. Price Range from $250 to $750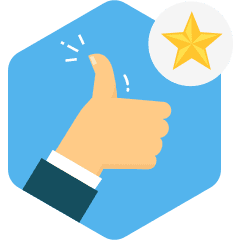 Help Me Find A Job in the Booming Post-Covid Economy
The 2023 Job Market Offers Unique Opportunities and Challenges
The "Digital Post-Covid Job Market" requires advanced search techniques. Let us give them to you.
Economy is rebounding amidst national chaos. Many great jobs are lacking applicants. How about you?
99% of job seekers are using outdated resumes and methods. Increase your response by 5x-10x.
Online screening systems more precise and demanding than ever. We have the solution.
Human resource recruiters difficult to reach, unless you know how.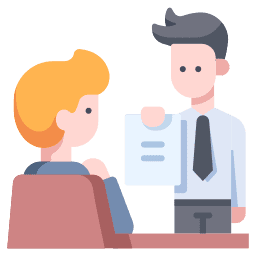 Resumes: We optimize your material to its highest level and customize it for multiple positions.
Cover Letters: A flexible, adaptable system that gives you the perfect letter for any job search need.
Recruiters/Headhunters: Direct contacts with these key hiring professionals and how to approach them.
LinkedIn/Social Media: Quickly learn and use the most powerful job search technology ever created.
Direct Marketing: The most powerful, least used job search technique.
Interview Preparation: The simplest and most effective interview preparation system ever created.
Job Search Coaching: Advanced on-line training and personal support from start to finish.

I contacted John when I wanted to write my first resume about 20 years ago. I had a difficult time articulating my experience and knowledge in a succinct manner that would capture the audience of employers looking at my resume and me as a potential employee. I have contacted John over the years when updates were necessary. He has a way of capturing exactly the tone that needs to be set and with a magical touch, he makes my resume professional, honest, and striking! Thank you, John!
I would highly recommend John K Brubaker in all aspects of the career arena as well as other parts of life's challenges. After meeting my friend John and his team my life changed dramatically for the better.John and his team became teachers mentors and a life coach. Taking my very diverse background we began to build a Brand that was extremely marketable.I landen a career opportunity with www.photoflightam.com ...perfect fit. Thank You for the outstanding abilities to recognize my skills and present them in a fashion to have others do the same.with the integrity and tenacity blended with the personal connection in a highly technical society we got it done.
John is one of the most professional and creative resume writers I have met, He works very hard to meet the needs of his clients and is a master of the English language. He is dedicated to his craft and delivers a superior product. I would highly recommend John to all in need of career/resume assistance.
Address:
315 Front Street, Suite 12
New Haven, CT 06513
Professional Resume Plus has served more than 18,000 clients from 44 states and 8 foreign countries. We provide complete resume writing, business writing and job search assistance services. All potential client engagements begin with a free consultation, which can be conducted in person, over the phone or by Skype.